Hello and Happy New Year! As the first post of the new year, I'm starting a new series "Future Tech Today." The purpose of this series is to document a requirement for one of my doctoral courses named Futuring and Innovation. My current class CS875 is my 7th course towards my Doctorate of Computer Science with a specialization of Cybersecurity and Information assurance.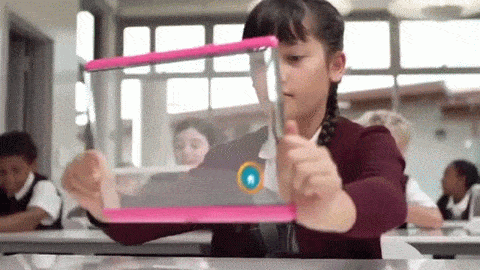 The Backstory
If you are new here, in June of 2017, I graduated from Colorado Technical University with my Masters in Information Technology with a specialization in security. See my previous post here. The 10th of June was a big day for both my family and me as I'm the first to graduate from High school, complete an undergraduate degree program and now graduate with graduate degree. It was hard but a challenge that was now finished. As I sat waiting to walk across the stage, we listen to each of the dissertation titles for the new Doctors of 2017 class. My first thought was why anyone would want to endure the path of a doctor? The rumors of the dissertation process alone were enough to shake even the most strong-minded individuals, however, during the graduation, the guest speaker was speaking to our class "Master Degrees" and told us to take a look at the doctoral graduates. She told us we needed to be sitting on this side of the Bellco Theater the next time we enter the building. She told us that they have earned the title of Doctor and although we too had a lot to celebrate today nobody is going to call us Master!
As I laughed at the joke, I started to wonder if becoming a Doctor was even within my reach. As an active duty military member earning a bachelors is big stuff so earning my masters already sets me aside but having the title of doctor as an enlisted member is something that would hold a lot of weight. After graduation, I asked my wife if she could see me as a doctor. She told me yes however she did not want to endure the process. She pleaded her case to the numerous nights she took care of our son while I pounded away at the keyboard finishing assignments. As I reflected on what she said I did agree that it would be a more challenging task to complete a doctorate and raise our son. After returning to work two weeks later, I came across an Ad by CTU for the doctoral degree program. I again discussed it with my wife, and she had a change of heart. She told me that she remembered the guest speaker at my graduation citing a specific quote "If you pursue your dreams you will collide with destiny." We had discussed how important this newly developed goal was becoming more of a desire for me and told me to push the button. I started my doctoral journey July of 2018 and had kept the gas pedal to the floor. Now that you have the backstory lets move onto the purpose of this series.
The goal of this series is to provide information about the potential of future technology and how we can use what we know today to help innovate for tomorrow. The technological advances discussed will fall under the theme of the integration of technology and medical advances. To
support my dissertation and coursework, I will present research, videos, journals, and articles that help bring awareness to the future of how technology and medical/medicine will be integrated in the future. I hope you have enjoyed this post and I look forward to your comments and feedback! Cheers!